The Legend of Zelda: Comedic Fan Films/Series • Posted: Tue Oct 26, 2010 9:19 pm
There might be an ANCIENT topic about these sorts of things but I might as well go ahead with this. The mass majority of Zelda fan films I've watched (besides that Hero of Time film) have been comedic in nature. Their main goal is to get a laugh rather than to tell a story. Probably the one most infamous, to me, is The Legend of Link. Unless things have changed, you can view all of its parts on Google Vids. It's been quite some time since I've watched it but I still have many favourite bits from it:
1. Link at the Lon Lon Ranch Milk Bar
2. Link finally collecting enough rupees for his Shield and slamming the bag on the shop's desk and pointing menacingly
3. The weird conversation between the two guys in the field with bombs.
Etc.
I'm sure most of you have watched it, it's rather amusing if not low on the production ends of things. It IS rather old in comparison though
.
But as I'm sure now the most infamous Zelda parody/comedy show arises in The Legend of Neil. Invader Zzim introduced me to this amazing series. To get it out of the way if you're looking it up (it is produced by Atom.com and effinfunny.com, the same people who do the web series 'The Guild') the series is certainly ADULT oriented. The humour is very mature (and immature
) and is not recommended for us younger fans.
In short: a guy name Neil gets... transported into The Legend of Zelda, except a very comedic mockup of the world of Hyrule. Hijinks ensue, etc. There are three seasons with the FINALE being released tomorrow. I am more than excited... believe me. I have never been disappointed in any episode from the series, definitely check it out!
In light of The Legend of Neil coming to an end, we have the potential for another web series to arise from Machinima (no idea if I spelled that right). Entitled: Link the Series. Here is the teaser:
http://www.youtube.com/watch?v=STzinqmpj50
It seems like it potentially might fill in part of the gap Neil will leave in my heart. Also there is ANOTHER set of web shorts that might start soon known as "The Legend of Zelda: Real Life" :
http://www.youtube.com/watch?v=6AgoBnM60Dw
Personally I hope this one takes off as it seems like it'll be more enjoyable. I realize it might be a one time thing butttt... we can only hope.
What are some of your favourite comedic based Zelda parodies/animations/films? Are they obscure, well known, or otherwise? Discuss ;O
_________________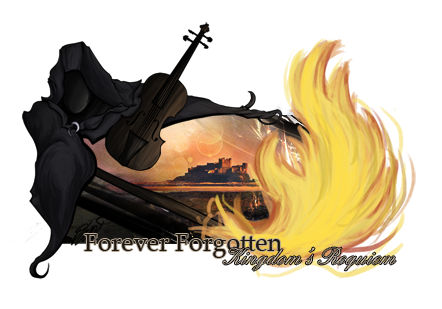 It is far better to grasp the universe as it really is than to persist in delusion, however satisfying and reassuring.
-Carl Sagan