Re: Forever Forgotten Discussion • Posted: Fri Jan 01, 2010 12:53 am
This is the finalized writing order:
Zeldaeinstein – Leftironboot - Cthulhu - Yazstromo - Zetsuboubirri – Tetromino – Darth Citrus - Blue55 - Deku Lord – Femm
This can be altered if need be.
~Forever Forgotten Guildelines~
1. I will inform the next in line of their turn to write, they must reply within 24 hours to show that they will begin work to post their parts. If the 24 hour wait is exceeded, you will be skipped. Being skipped 4 times in this manner results in your removal.
2. There will be a rough time frame that you must attempt to complete your part in. A general length of 2 weeks will be given, if more time is needed I
will
require you show me what you have finished so far, how long you believe it'll take to finish, and what else you plan to write in the remaining time. If you refuse to show the material covered it will be assumed you have nothing and will be skipped immediately.
3. You must greenlight major plot changes with me first before going through with them as well as changes with details I ask you to cover. I know this is a group effort, but with every group there should be a leader, I am that person. You must also greenlight from me character deaths and absences.
4. With #3 in mind, you also cannot introduce a character, from FF1 or from the new roster, until that character's creator has done so, or if you get their permission to do so. For example, I cannot introduce Daedus until Leftironboot has done so, or if I ask him if I may do so. I cannot introduce Tap until Blue55 has done so, or if I ask her if I may do so. Etc.
5. If you don't like how this system works, that is, I provide you details on how to get from Point A to Point B in your section and you are responsible for the character development and other details, speak now. I'll be strict for the first while with these, especially time limits (by the way there are no word limits, but a minimum of 500 words per part is mandatory), so if I seem like I'm being an old bat, tell me. If you don't like what I want you to do, tell me why and what you'd think would be better.
I may be the 'Plot Guide' but I'm still open for feedback and suggestions as the story goes along.
Have fun, don't get hurt, and keep it classy
_________________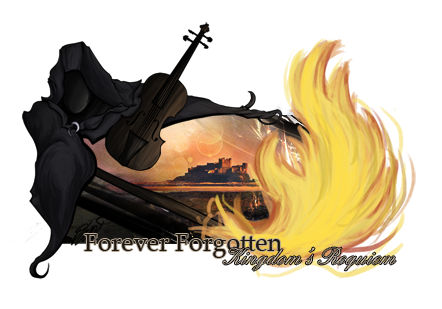 It is far better to grasp the universe as it really is than to persist in delusion, however satisfying and reassuring.
-Carl Sagan