Re: Post your computer • Posted: Thu Jan 07, 2010 8:52 am
My new rig.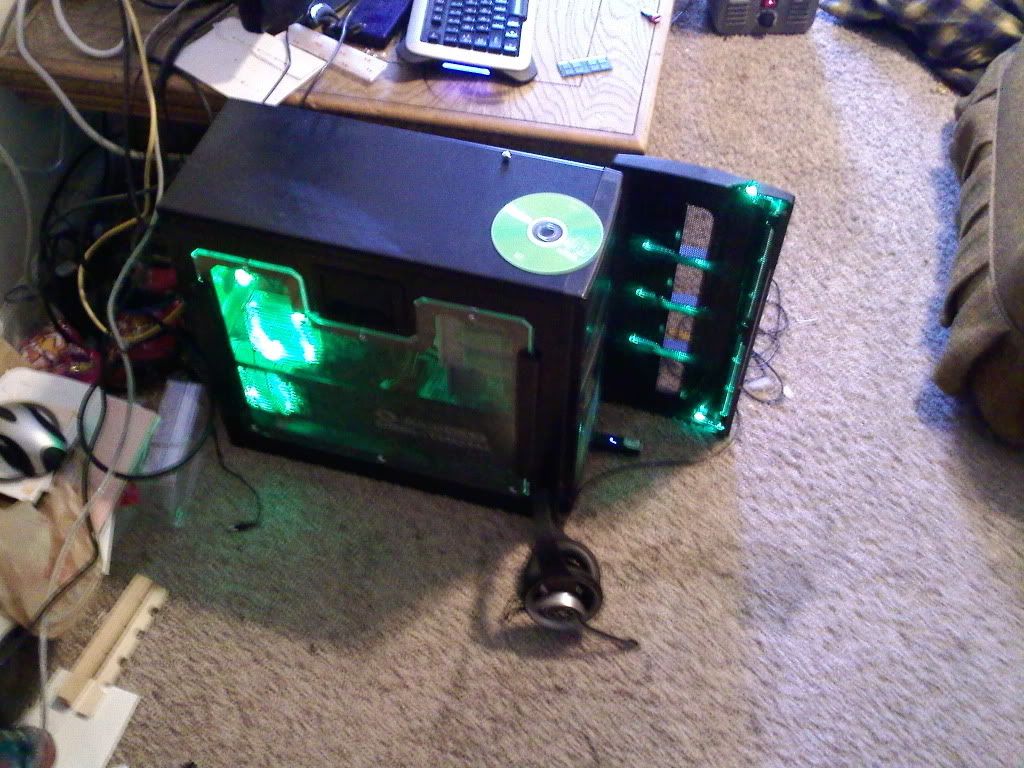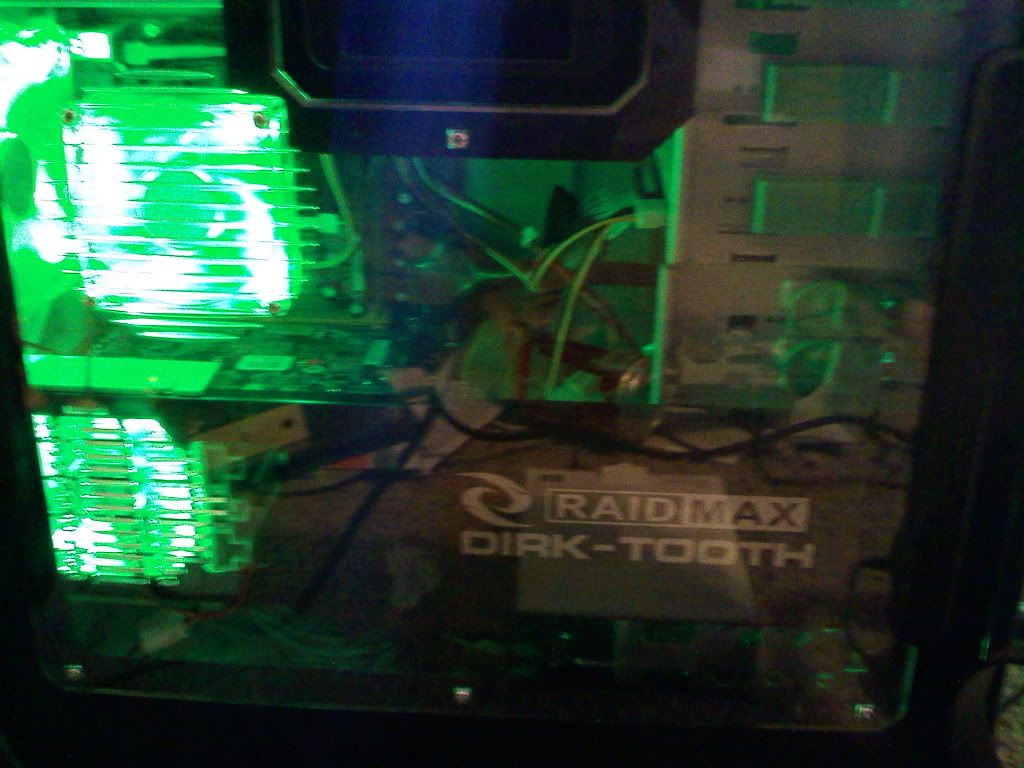 Case: Raidmax Dirktooth Steel Gaming Case w/500 W Power supply.
Motherboard: BIOSTAR P4M900M4
CPU: Pentium 4 2.4GHz Hyper Threaded
RAM: 4GB G.Skill DDR2 667
Hard Disks:
-External:
640GB Seagate Expansion Drive
320GB Western Digital My Passport Elite
160GB Western Digital My Passport
-Internal:
160GB SATA Western Digital Caviar Blue
80GB Western Digital Caviar-Storage
40GB Western Digital Caviar-Storage
-Optical
Samsung DVD Reader
Cards:
GALAXY GeForce 9500 GT
USB adapter ports
SoundBlaster Live! SB2002(ripped from a Dell machine. Can't find drivers anywhere lol. Lucky I do have them.)
Cooling:
2x Apevia Green LED 120mm fans (Front and back of case)
3x Apevia Green LED 80mm fans (one on the window, one on the window arm, and on the other side of the case towards the front is a fan slot.
Monitors:
Apex Digital 19" Widescreen LCD HDTV (HDMI, D-Sub(VGA), Component, S-Video, headphones, RCA
Gateway EV700 1024x768 CRT monitor
Keys:
Saitek Eclipse II
Mouse:
Kensington optical wired.
This build was intentionally part of a christmas build for my mother. Her old computer died, and I got some cheap motherboards from work (one of which was in this system). When I put the motherboard in her case (the one that made it into this build) the power cord could not stretch to the top right of the board (Power supply mounted on bottom of case). So, I put it in mine, and she still got a new computer. Merry Christmas. xD
Next Build: i7 rig.
_________________
[12:08:29 PM] AkaAnonymous: I buy expensive things and talk to pretty girls all day. When I'm not doing that, I usually act like I'm 10. Because 10 is awesome.