Tips for speeding up your computer • Posted: Tue Feb 01, 2011 10:30 pm
Hello everyone. I'm going to let you in on a few tips that should hopefully help speed up the responsiveness and speed of your system. What's required for these to work? Just follow the guide!
Requirements:
Windows XP/Vista/7
-JK Defrag (or another lightweight defragmenter)
http://www.kessels.com/JkDefrag/JkDefrag-3.36.zip
-Ccleaner
http://www.piriform.com/
Disclaimer: If you are using an SSD (Solid State Drive) for your main hard drive, DO NOT use the defragmenter. This will only hinder your computer's performance, and cause damage to the drive. (Seeing as how it's taking away from your limited read/write cycles. If you own an SSD, there is an alternate guide for defragmenting your computer available at the bottom.
First, we'll start by downloading CCleaner and JK Defrag. Extract JK Defrag to a folder on your Desktop, and install CCleaner. We'll set those aside, and we'll do the following first:
For the first part, we'll do the following: press the windows key + r, and when the box comes up, type in "msconfig". What we want to do here is simple. We'll turn off many of your startup processes, and allow your computer to boot up faster. Go to the Startup tab, and read the information in the Startup Item column. If it's something you don't use, disable it. This should not include your antivirus. It's ok to leave one or two enabled though. When you're done, click on apply.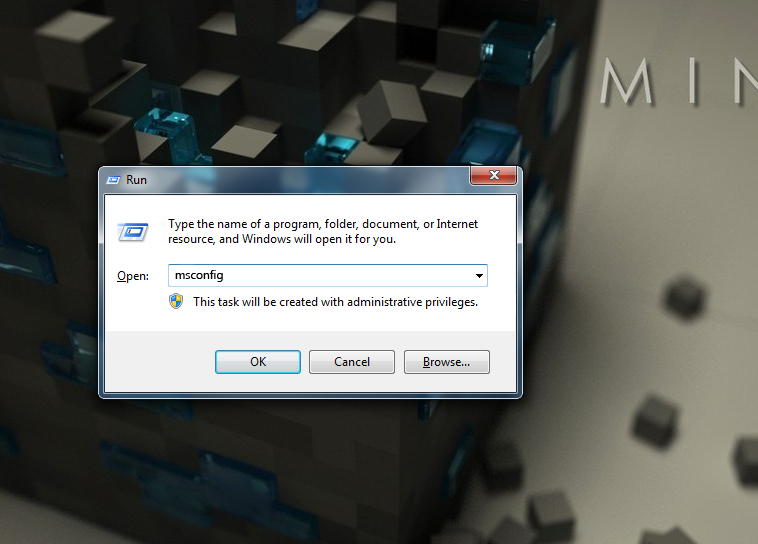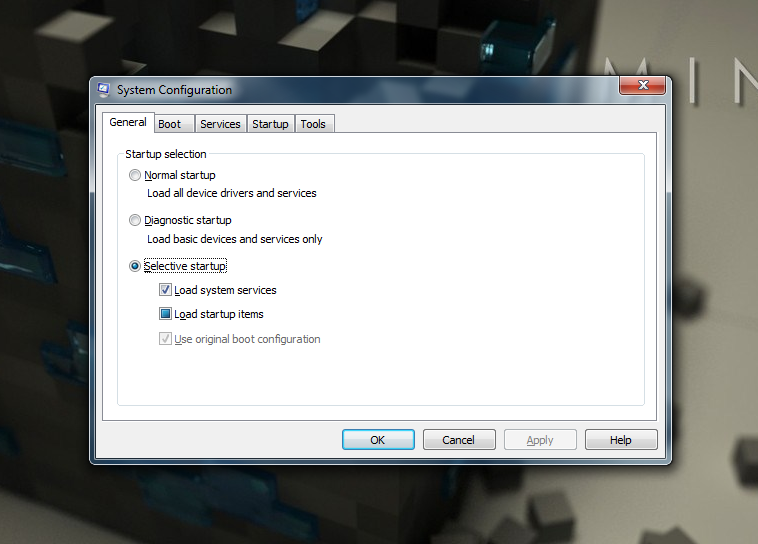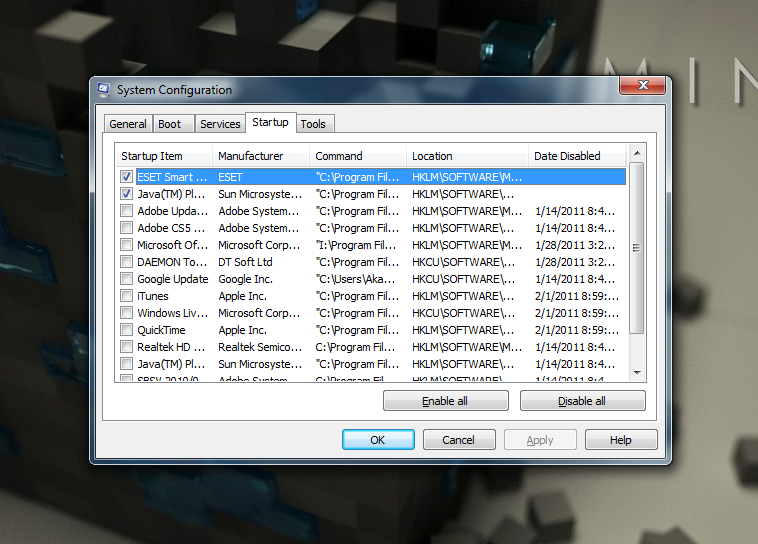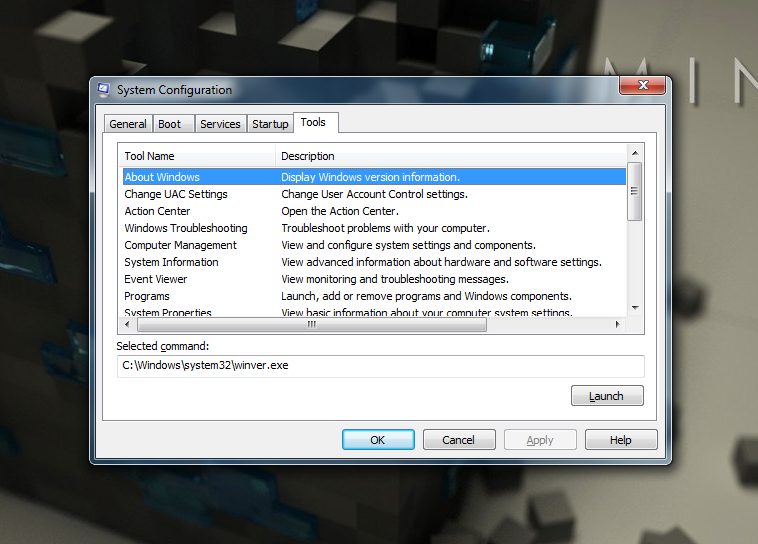 VISTA/7 USERS: You can also turn off your UAC (as this also takes up performance). Go to the Tools tab ---> Change UAC settings, and turn it to off. Click OK, and apply. You may reboot now, or after the end of the tutorial.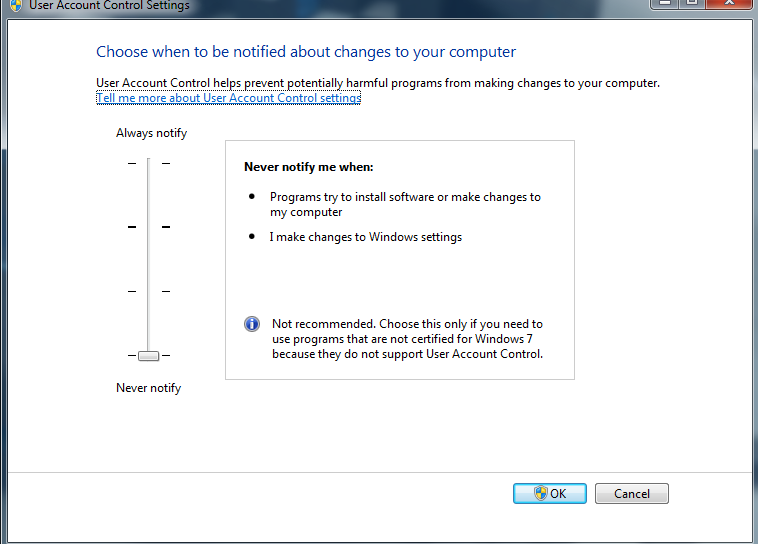 Second, we will now open up CCleaner. Newer versions of CCleaner allow it to detect pages you visit frequently, and you can run the cleaner without wiping cookies and stuff from sites you visit. Let the cleaner analyze, and check the options on the left, just to make sure you don't want to lose something, then run the cleaner.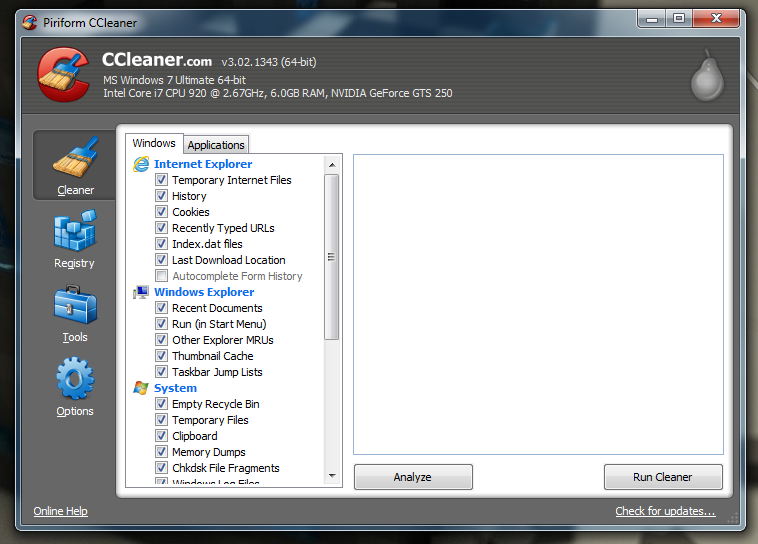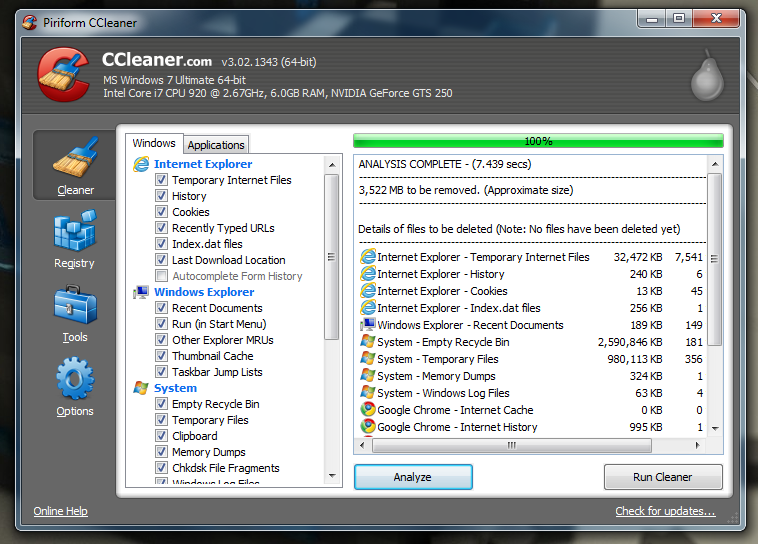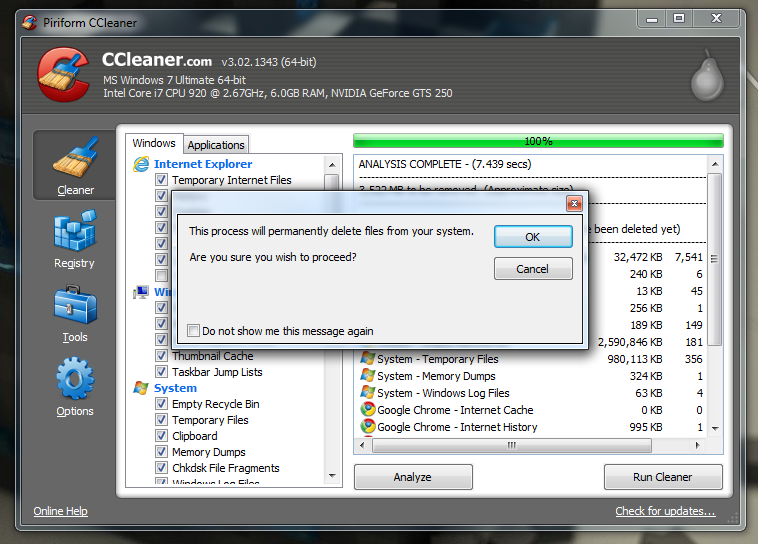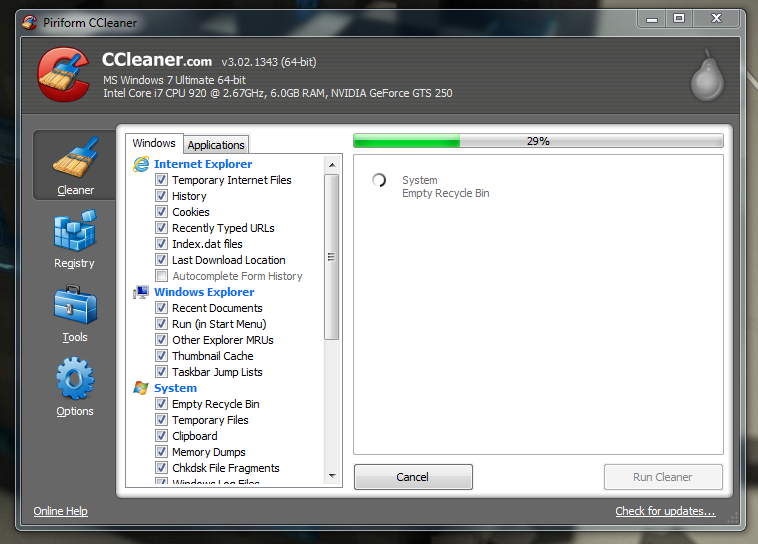 Next we'll head into Tools, and get rid of various things like Toolbars and programs you don't use.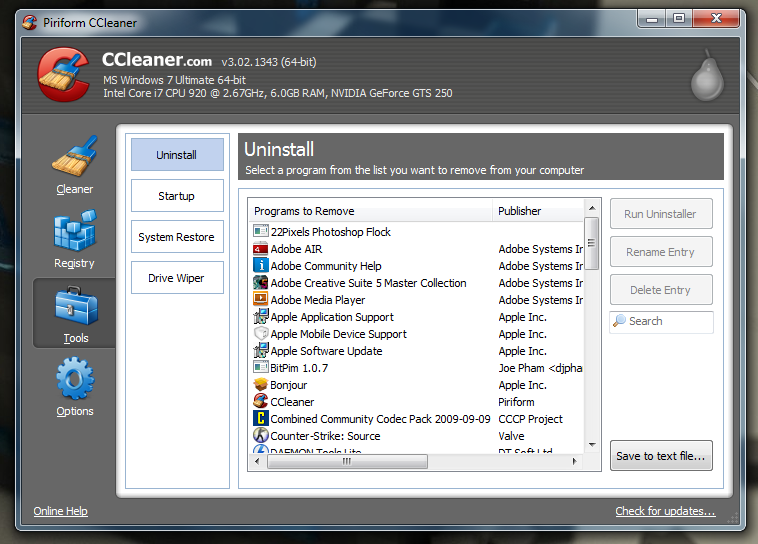 When you're finished uninstalling programs, you can go into the Registry tab, and run the registry cleaner. It's always advised to save registry files into an empty directory in the default location. This will fix errors present in your registry, but only in versions newer than Win2k. Once done, you should reboot your computer.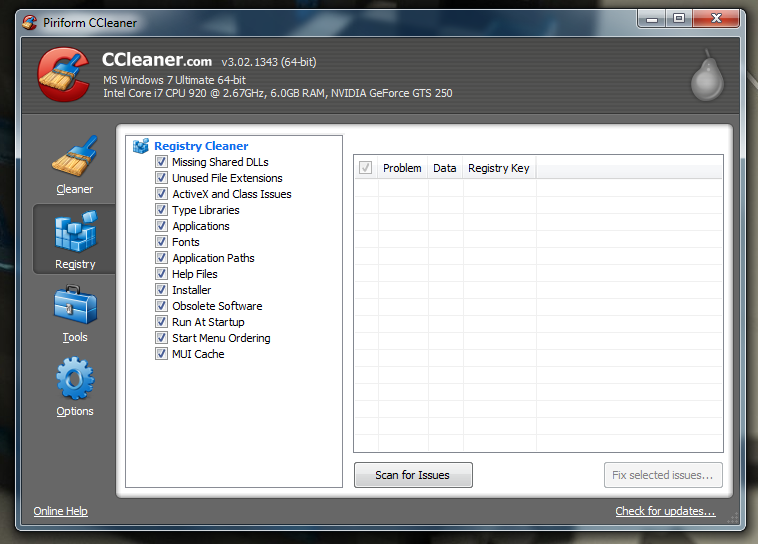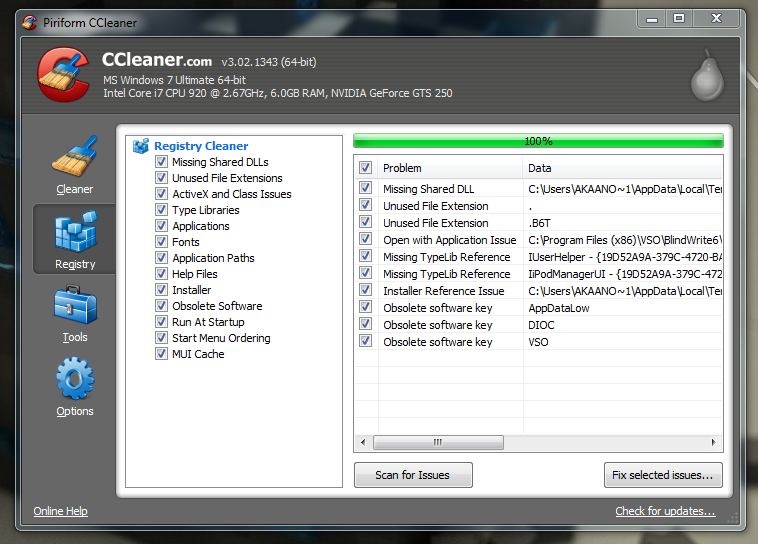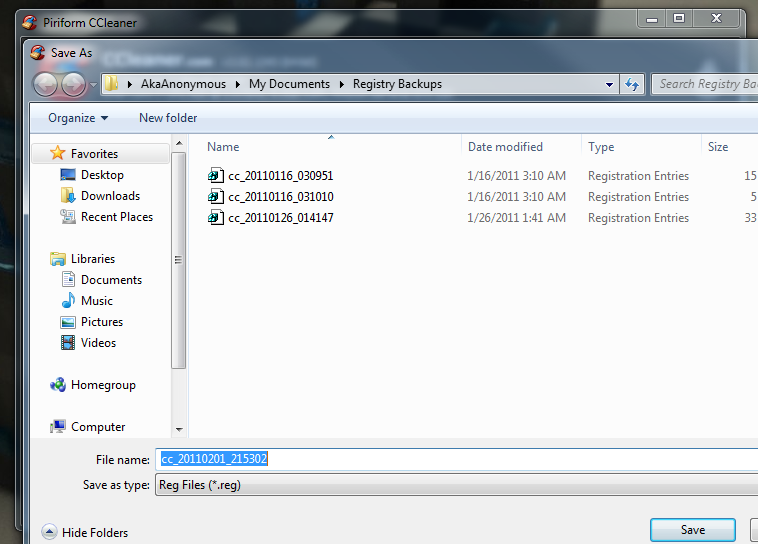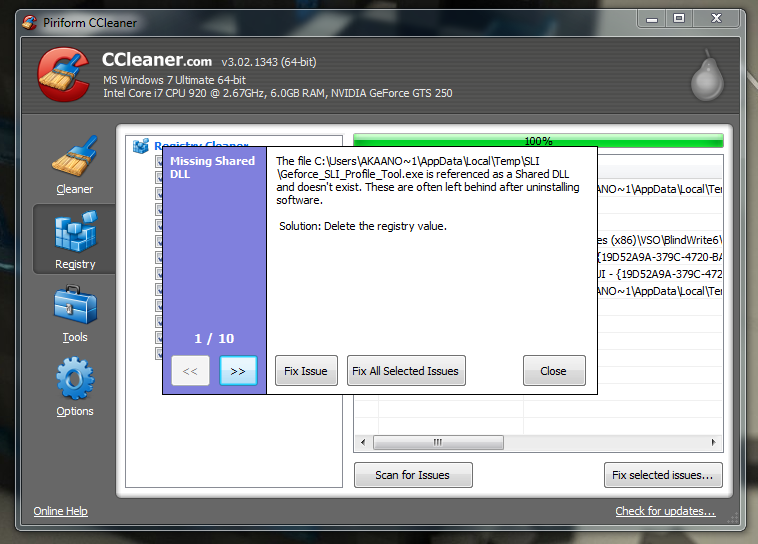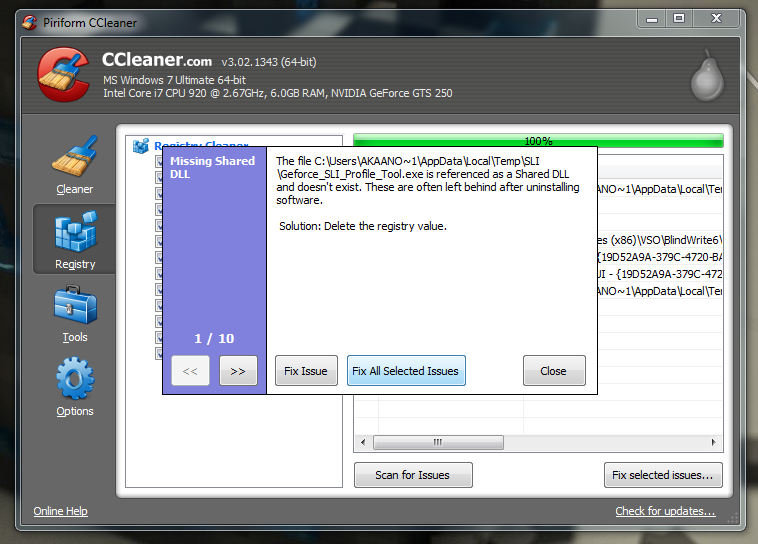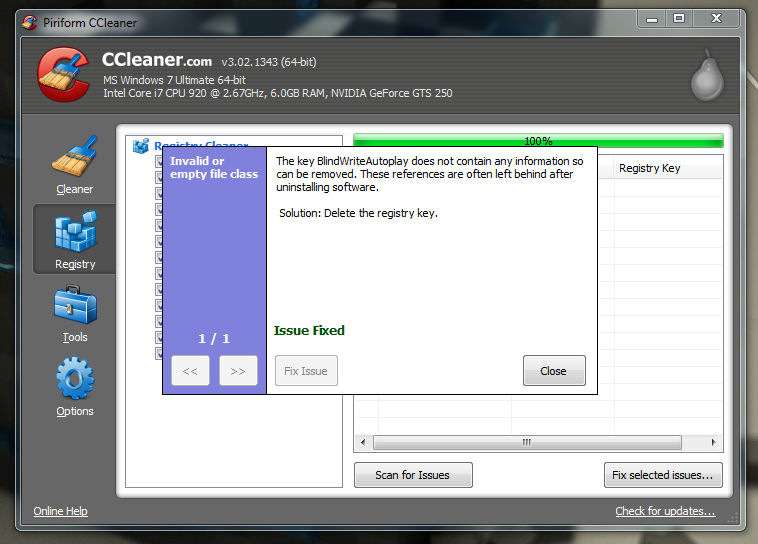 Lastly, you will use JKDefrag to defragment your hard drive. Also available on his website is MyDefrag, which is great for users that run SSD based systems, and allows you to customize when what drives get defragmented. At this point, it's best to let the scan run its course before you do anything with your computer, however, if you want to use your computer at the same time, you may do so. When you click on the executable, it should run automatically.
I hope this has been an in-depth tutorial, and it has sped up your computer somewhat. Remember, older computers won't amount to what they used to, so if it's still slow, you might want to think about upgrading your computer. Laptops are just slow by default, and usually don't contain a video card for playing games. (Such as Minecraft).
_________________
[12:08:29 PM] AkaAnonymous: I buy expensive things and talk to pretty girls all day. When I'm not doing that, I usually act like I'm 10. Because 10 is awesome.