RDT, live with it.
Let me address this right now, to bring light to the darkness for all those of you who don't seem to have a clue about economics. I've been looking at the shoutbox recently, and not only are there things there I'd like to address, but there are things within this topic that need pointing out as well. People are running around clueless as to what to do about the economy, and there is a strong likelihood that Barack Obama's successes will be credited to the next president due the the length of time needed to achieve them, and then we won't have any diversity in the white house once again, but I digress. Let's start the dismantling with SD's post.
Supreme Dirt wrote:
1. The collapse of, not only Canada and the United States, but the entire world.
2. If any one major technological company should go bankrupt, that could spell disaster for the entire world - again - and give terrorists an opening to attack us again - and chances are, they will attack here, in Toronto, or at that giant mall in Alberta, or Niagara falls.
The first point I've highlighted is very valid, but nobody seems to take it at face value here in the US. What most Americans don't understand is that if our economy falls, so does the majority, if not all, of the world's other countries; to be blunt,
they depend so heavily on our exports that their country would be thrown into poverty if our economy were to fall.
Do not, however, take this to mean we have any power in this regard, because we rely just as heavily on them.
The second point is not nearly as valid, because, as of right now, no one company has that much influence over anything, and that's how it should be. However, if, say, the three major US car companies all get screwed at once while their bosses are taking million dollar trips to x location, we have a large problem. On top of that, they haven't put a dime into alternative fuel source vehicles (hybrid cars are a joke, sorry to rain on your parade) because they're busy capitalizing on what little oil remains. Speaking of which, as a quick side note, we knew this was coming fifty years ago, and should have been doing something about it then; for all those who think we should just drill for more oil off the coast of wherever, there's only forty years of that left, which means it's putting off the problem, not fixing it. And also, SD, Canada getting attacked by terrorists? You need not be worried, at least not for now.
Tetromino wrote:
Hmmmm, I'm not bothered by that, it's already happened in Michigan pretty much...but even if it got worse I know God's in control. I'm not one to fret over the what happens to stocks because that. XP
I'm not going to sugar coat it: letting go and believing "God will fix everything in due time" is stupid, and can best be related to the following story: Once, there was a guy drowning at sea. When a boat came by to rescue him, he replied with "No thanks, God will save me." This happened a total of three times. When he arrived at the pearly gates (drowned) he asked God why He had not helped in his time of need. To this, God replied "Are you kidding? I sent three boats!"
You see, Tetromino, sometimes things must be taken into the people's hands, and that will be discussed after the posts if you feel like skipping to it.
Zeldaeinstein wrote:
Well looking upon the stockmarket, as you have said, it's almost like it's a material representation of what is happening to society as a whole. The richer are getting richer, the poorer are getting poorer, some stocks are rising continuously, while some aren't catching breaks and keep falling.

I'm not one to necessarily care about something like this, but if we get a repeat, which I doubt, their definitely will/are failsafes or methods to prevent a full blunt force crash like 1929. But it's one of those things, you can never truly expect it until it is either too late or all chances have been removed.
Ze, unfortunately you were quite wrong back in January. While your first point is valid, with the comparison to Rome and all, your second paragraph is almost pure spin from the government. You see, the stock market has crashed several times since '29, and the solution to this is generally to bail out whoever is in trouble. Nothing, however, has been as large-scale as Wall Street, the Big Three, etc. And it can be expected, economists were predicting the oil shortage and market crashes back in '01; that's seven years Wall Street had to stop screwing off, but they didn't because it was profitable.
My post was trash, so moving on to Dabombster:
Dabombster wrote:
Nobody seemed to really notice because the government was much better prepared for it. Even if the stock market does crash again, we'll be prepared for it. Nothing will ever be like it was during the Great Depression. Our government has made sure of that.

Social Security was designed to protect the elderly from such crashes (sadly, it may not be around when I come of that age Sad). People won't jump off buildings and such. It may get a little harder for everyone, but we'll all be just fine.
Quite frankly, I find your post to be very naive in the ways of economics. Governments will not always be around forever, and US government especially has been weakening exponentially since the turn of the century. The belief that the government is a constant force that is always ready to protect its citizens is very candid, much like Tetromino's post.
Now, to wrap up, many people don't seem to realize that some of the biggest profits in the history of the Earth were made
during the Great Depression
. Along with that, some of the greatest losses were had. People who knew when to invest, how much, and for how long, were made obscenely rich because of how the market operated during a crash. Many people think it remains at a constant low, but the truth is that it looks more like this
(ignore the text, the red will represent how people think it behaves, and the green represents how it actually does)
: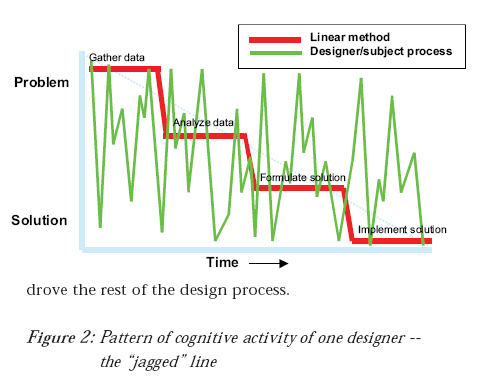 Now, moving on to the fixing, things
are
going to get worse before they get better, and after eight years of the Bush administration's messed up economic plan (no, it wasn't Kenedy's fault, sorry), Obama is going to have to try to fix it, and odds are he can (I'm not saying I agree with all of his policies, but his economic plan is sound). However, if it doesn't start getting better fast enough, he'll get outed, and whoever is next in line will get credited with fixing the economy, meanwhile people grow more racist and won't ever want somebody black in office again. People are already demanding the 'change' that was promised, because Americans don't grasp the concepts of economics and think that, through the process of waving a magic wand, money appears and saves everybody.
Now then,
you
can help by spending money. Yes, spending money on things other than food, bills, and other necessities. I'm not saying you need to drain your savings and spend like it's '93 again, but if people stop spending money, demand goes down. When demand goes down, supply goes down. When supply goes down, less money is made and less jobs are needed. When less jobs are needed, people get cut, and everybody stops spending money because they might need it if x catastrophe happens. You see where this goes? It's a vicious cycle, and the consumers are actually the ones in control. Spending like crazy and saving every last penny of yours are both ridiculous ideas. Stop being such a tightwad, and buy yourself the new watch, or whatever else that looks pretty and isn't a ridiculous purchase, because the answer to this problem lies in a happy balance between spending and saving. The power is in your hands.