Pre-Marital Sex • Posted: Tue Oct 26, 2010 8:58 pm
I've juggled with introducing this topic for quite some time, and by quite some time I literally mean
over a year
. Mostly I was uncertain due to the varying ages of our members here, but honestly who here had no sweet clue 'what sex was' when you were in Middle School? I attest that any member allowed on the site by permission of a parent are well aware what things to probably not look at. So I'll set the grounds, if you don't like this kind of talk then stop reading and look somewhere else. After all, this is the Seriously Serious board and everything here is
serious
.
I also wasn't sure as to how upper management or fellow management really stood on having this 'serious' of a topic arise. In my honest opinion, I find discussion about life and death, religion, and politics to be an even more mature topic than this one. Well, somewhat. Either way, let us get cracking.
First off I have to ask you guys to keep in line with the rules of this board and above all else
keep crude jokes or remarks to yourselves
. I also ask that if you MUST mention any thing about a sex life... keep the details to yourselves, cool? Cool.
I will heavily moderate and (very likely) discuss this subject with whoever wishes to post here.
The end all of a subject like this is me asking you what your stance is on Pre-Marital sex, are you for, against, undecided, or don't necessarily give three *Navi*s and a penny? Of course it's expected you elaborate your choice
I shall begin: I find it difficult to define my opinion on the whole Pre-Marital sex thing. Overall I will make this short and express that I am not against it in the expression of unifying
an already serious relationship
. I see no reason to have to be married for sex to finally become something that is not a taboo, why we see marriage as the first rule for this kind of action simply comes down to a few tried and true societal ideals. Sex of course has its consequences, we are all aware of this from the repeated lessons taught to us through our developmental stages of life. Marriage is seen as a safehaven due to the (usually true) fact that you are financially and emotionally mature enough to raise the next generation of the species.
To put it quickly, one of the main purposes we even exist is to continue on our lines and to produce a generation superior to the one we are in. I don't really think I'd find someone who would disagree with that: the mass majority of the animal kingdom happens to agree with us. Marriage has also been handled as the only acceptable time to have this kind of 'relation' with another person due to its inclusion in religious groups that hold the idea that Pre-Marital Sex is a heinous crime and is, in some cases, punishable by death.
But we have a religion topic, so I'll stop there. Point is, Marriage is seen as the norm (still) for when sex is observed as an acceptable activity. Recall that my views on Pre-Marital Sex being 'okay' is conditional. If the persons involved are emotionally mature and willing to accept any consequence that may arise (such as failed 'Safe Sex'), then it is up to them what is 'right or wrong' about what they do in their private lives. Truly, being 'married' is as simple as acquiring the license and signing a bunch of papers, the ceremony is just that, a ceremony. You are still the same people afterward, you just have a different title to refer to each other as.
I do not, however, find Pre-Marital Sex an 'okay' thing when it comes down to say Middle School level students partaking in it, or for those 'mature' high school students to treat it as an initiation into being 'cool' and 'awesome'. I do not think that Pre-Marital Sex is an issue that needs to be regulated, but those politicians and schoolboards certainly try their hardest. However at the same time, I feel like it might be in our best interest to continue to try to curb the sexual appetities of teenagers (the sexual deviants we are... I guess? Not that curbing it will get very far...
yay optimism...), since, at least from my experiences in high school, no one is truly 'mature' enough for a very long time.
I realize I might have been wordy and included a lot of generalizations, I apologize, creating this was yet another spur of the moment sort of thing. I might edit... I probably won't. Either way I repeat my stance: Pre-Marital Sex is not taboo to me under the conditions that it involves two emotionally mature and responsible people. You have no idea how many friends have had their lives 'ruined' by unplanned children as early on as
Grade 9
.
But I will say... when in doubt: keep it in your pants
_________________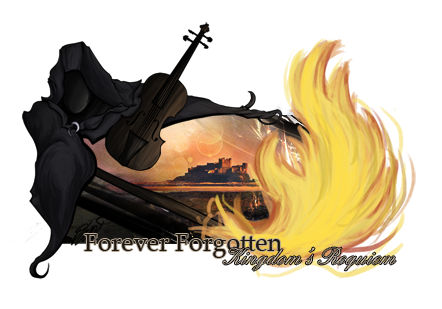 It is far better to grasp the universe as it really is than to persist in delusion, however satisfying and reassuring.
-Carl Sagan