Hyrule Trivia -FINAL ROUND- • Posted: Sun Jul 18, 2010 7:41 pm
(Posted at 10:40 PM GMT -4 to be moved at 00:00 July 19th)
Welcome to the final round of Season Five, everyone! I hope you all are enjoying yourselves and having just a fun ol' time with our questions. Just please don't start hating us for what we're about to ask you.
Hyrule Trivia -Final Round- Questions
1.
(Music)
HTS5 Music #4
This music has been clipped from the full version of the song.
What is this song's game of origin, and what happens immediately after it plays?
2.
(Challenge)
List any dungeon that meets all of the following requirements.
1) Does not require the Hookshot, Clawshot, Switch Hook, or any of their upgrades to complete.
2) Does not have a block moving puzzle.
3) Has no more than 3 small keys
4) Contains Stalfos
For this question, a "dungeon" is any area with a boss fight that rewards you with a Heart Container, any of the seven Palaces in The Adventure of Link, and the Temple of the Ocean King and Tower of Spirits from Phantom Hourglass and Spirit Tracks. Also, treat Legend of Zelda's Second Quest and Ocarina of Time's Master Quest as separate games from the original versions.
A "block moving puzzle" is any block that may be physically pushed or pulled by Link himself in order to gain a reward, be that a treasure chest, opening a door, allowing you to reach new areas, etc.
3.
(Trivia)
You've played Twilight Princess from start to finish, focusing entirely on the storyline – you've done no side quests and ignored all the mini-games. After beating Ganondorf you go to Madame Fanadi the fortune teller and use her hints to find the 45 Pieces of Heart. But eventually you only have one left...and Fanadi seems unable to show it to you. Where is this last Piece of Heart found?
4.
(Challenge)
In Spirit Tracks, name every location where a depiction of Tingle can be seen, and the medium through which he is presented.
e.g. "Tingle is in Zelda's bedroom, in a lush watercolor painting." (Not really.
)
5.
(Riddle)
My kind emerge from ground below,
Attacking all who our way go.
You think a sword will set you free?
Come near and strike, and we shall see -
For should you kill despite your nose,
Which may yet recognize our scent,
You'll feel a fire stemmed from Stone,
And more of us shall swift be sent.
What am I?
That's it, everyone. The last batch of questions. Make sure you try your best, each correct answer is worth EIGHT points. There is no risk this time and well... that's all you need to know.
Have your answers into me, Zeldaeinstein, by Private Message by 23:59 GMT -4 on July 25th. No exceptions!
Good luck!
_________________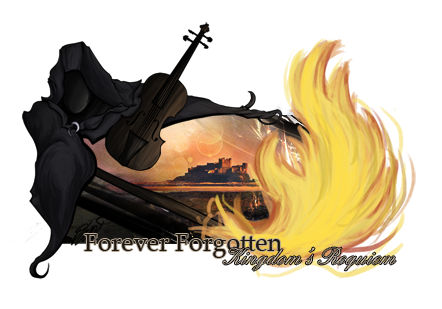 It is far better to grasp the universe as it really is than to persist in delusion, however satisfying and reassuring.
-Carl Sagan