Hyrule Trivia -Round 2- Answers • Posted: Sun Jul 11, 2010 6:07 pm
(This post was made at ~9:00 PM GMT -4 to be moved at 00:00 July 12th GMT -4 as you see it now.)
Hyrule Trivia Season Five -Round 2- Answers
1.
(Music)
HTS5 Music #2
Describe the situation that takes place at the point that this musical cue is heard.
Ans. You encounter the Great Deku Tree at Forest Haven only to watch as several Chu Chus cover his face
2.
(Trivia)
How many individual boomerangs can be found in FSA's Lake Hylia level?
Ans. 3
3.
(PictuRisk)

Name each Zelda game where this symbol and variants of this symbol appear and where they are first found.
Ans. This exact symbol is found in Ocarina of Time. It is found in A Link to the Past, Ocarina of Time (and Master Quest, but MQ is not required for points), Four Swords Adventure, and Twilight Princess

A Link to the Past - It is found on the Bombos Medallion that you receive from the stone overlooking the Desert
Ocarina of Time - It is found on the warp-pad outside of the Forest Temple when you find Saria as Young Link. I did accept it appearing in the Master Sword Chamber as well.
Four Swords Adventure - It is found on the Bombos Medallion in the Death Mountain Foothills.
Twilight Princess - It is found on the Forest Sage's spire above the Arbiter's Grounds.
4.
(Riddle)
Vanishing - twirling - prepared for the fight.
Riding to battle, a flash of the night.
Darkness - a demon - a cackling beast.
A ghoul of Link's nightmares, to say the least.
Though cleaved by your blade, I shan't be erased,
Though cast between realms, I'll regain my place,
Reigning in woodlands or lab'rinth submerged,
By my maker's name, all good shall be purged!
Who am I?
Ans. Phantom Ganon
5.
(Trivia)
In Majora's Mask, which character calls Goron Link "a foreigner" if you talk to him/her/it?
Ans. Romani
I hope you guys are having fun so far, good luck with the next round! If there are any issues or challenges you make to these answers, don't be afraid to post
_________________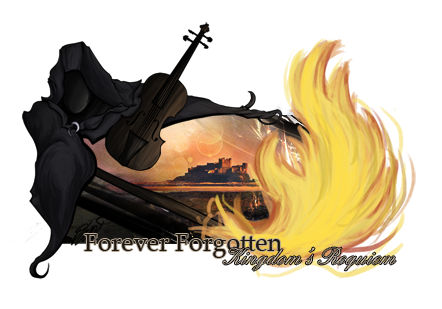 It is far better to grasp the universe as it really is than to persist in delusion, however satisfying and reassuring.
-Carl Sagan