Hyrule Trivia -FINAL ROUND- Answers • Posted: Sun Jul 25, 2010 8:23 pm
*Posted at 23:23 GMT -4 to be moved at 00:00 July 26th*
This is, indeed, the moment you all have been waiting for. Well, sort of
. These are the answers to the FINAL ROUND of Hyrule Trivia Season 5! Have a look at the answers that eluded many of you this past week:
Hyrule Trivia -Final Round- Answers
1.
(Music)
HTS5 Music #4
This music has been clipped from the full version of the song.
What is this song's game of origin, and what happens immediately after it plays?
This song is from the Wind Waker. After it plays the boss battle against Molgera begins.
2.
(Challenge)
List any dungeon that meets all of the following requirements.
1) Does not require the Hookshot, Clawshot, Switch Hook, or any of their upgrades to complete.
2) Does not have a block moving puzzle.
3) Has no more than 3 small keys
4) Contains Stalfos
For this question, a "dungeon" is any area with a boss fight that rewards you with a Heart Container, any of the seven Palaces in The Adventure of Link, and the Temple of the Ocean King and Tower of Spirits from Phantom Hourglass and Spirit Tracks. Also, treat Legend of Zelda's Second Quest and Ocarina of Time's Master Quest as separate games from the original versions.
A "block moving puzzle" is any block that may be physically pushed or pulled by Link himself in order to gain a reward, be that a treasure chest, opening a door, allowing you to reach new areas, etc.
Ans. There are FIVE dungeons that fit the criteria, they are as follows:

Three-Eye Rock Palace -Adventure of Link
Tower of Hera -A Link to the Past
Blind's Hideout -A Link to the Past
Mutoh's Temple -Phantom Hourglass
Sand Temple - Spirit Tracks

3.
(Trivia)
You've played Twilight Princess from start to finish, focusing entirely on the storyline – you've done no side quests and ignored all the mini-games. After beating Ganondorf you go to Madame Fanadi the fortune teller and use her hints to find the 45 Pieces of Heart. But eventually you only have one left...and Fanadi seems unable to show it to you. Where is this last Piece of Heart found?
Ans. Following the guidelines given above and defeating Ganondorf, the final piece of heart that Fanadi seems unable to show you is located in the Fishing Pond!
4.
(Challenge)
In Spirit Tracks, name every location where a depiction of Tingle can be seen, and the medium through which he is presented.
e.g. "Tingle is in Zelda's bedroom, in a lush watercolor painting." (Not really.
)
Ans. Tingle is found in a total of FOUR locations:

Hyrule Castle Town Shop - As a statue/cardboard cutout. He's there!
Linebeck III's Shop - As a Golden Statue.
Ferrus's Wall - As a drawing/poster/on a piece of parchment/paper. You get it, right?

Credits - Linebeck III's shop clearly shows a differing depiction of Tingle in the Credits, it shows a normal statue rather than Gold, making it an aesthetic difference and unique appearance of Tingle.

There were no part values awarded for this question because 3 of the previous 4 listed answers could easily be Zelda Wiki'd, a realization we were given after one contestant used the copypasta answer. Shame on you
.
5.
(Riddle)
My kind emerge from ground below,
Attacking all who our way go.
You think a sword will set you free?
Come near and strike, and we shall see -
For should you kill despite your nose,
Which may yet recognize our scent,
You'll feel a fire stemmed from Stone,
And more of us shall swift be sent.
What am I?
Ans. I am a Nejiron from Majora's Mask
And that's that, everybody. You better hightail it to the Final Results to see if you were successful in grabbing a prize! It's been a great year and I hope you all enjoyed yourselves
.
Now shoo
_________________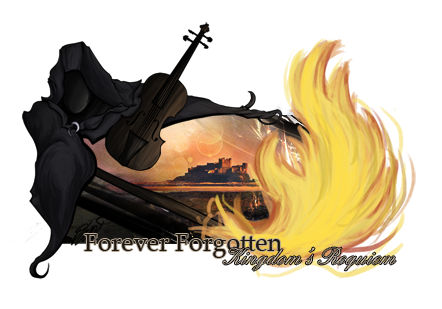 It is far better to grasp the universe as it really is than to persist in delusion, however satisfying and reassuring.
-Carl Sagan