Pie's Adventure to BioWare with Pictures • Posted: Fri Apr 20, 2012 7:17 am
As some of you know, I am taking a Game Development Certification program at NAIT in Edmonton and my teacher of one of my classes is Corey Gaspur aka the Lead Combat Designer of BioWare. Yesterday, he was kind enough for the class to take a tour of the offices of BioWare. While I am signed on a non disclosure agreement to not discuss anything I see or hear regarding new content, and where exactly is the office in question, I can share a bit of what was in the offices and a few "safe" pictures.
I shared some pictures already with the shout box but
Tali, Wrex, and Miranda are painted on the third floor of the building where the ME team is. They may look familiar since they are the same images on lithographs that were sold awhile ago.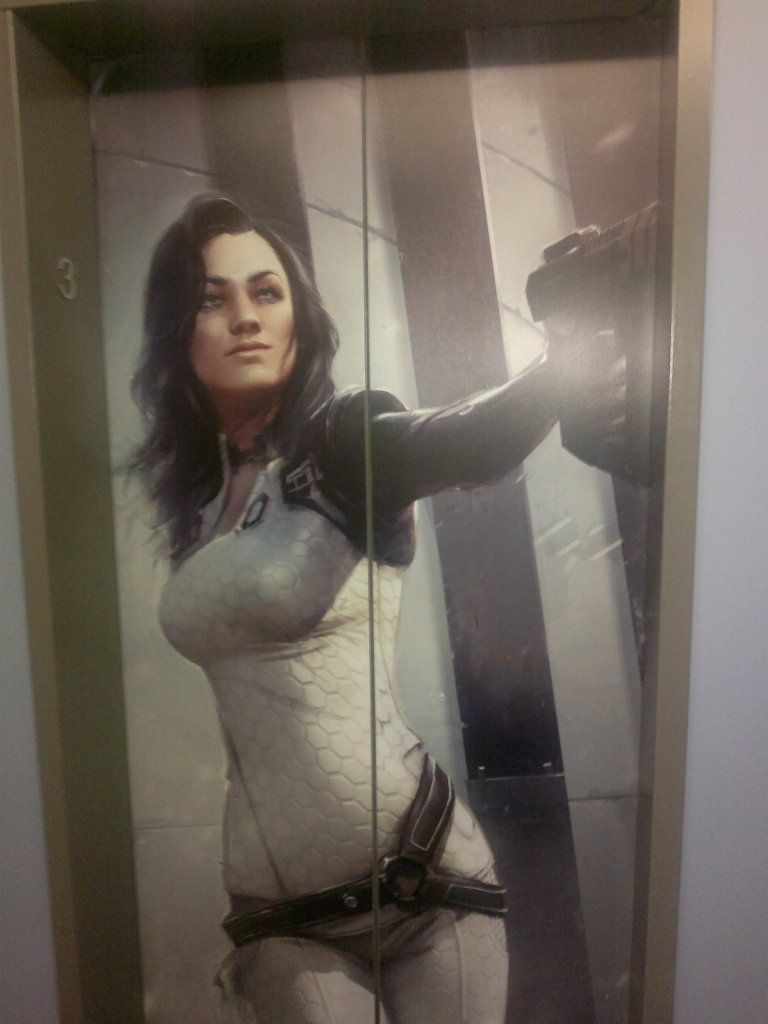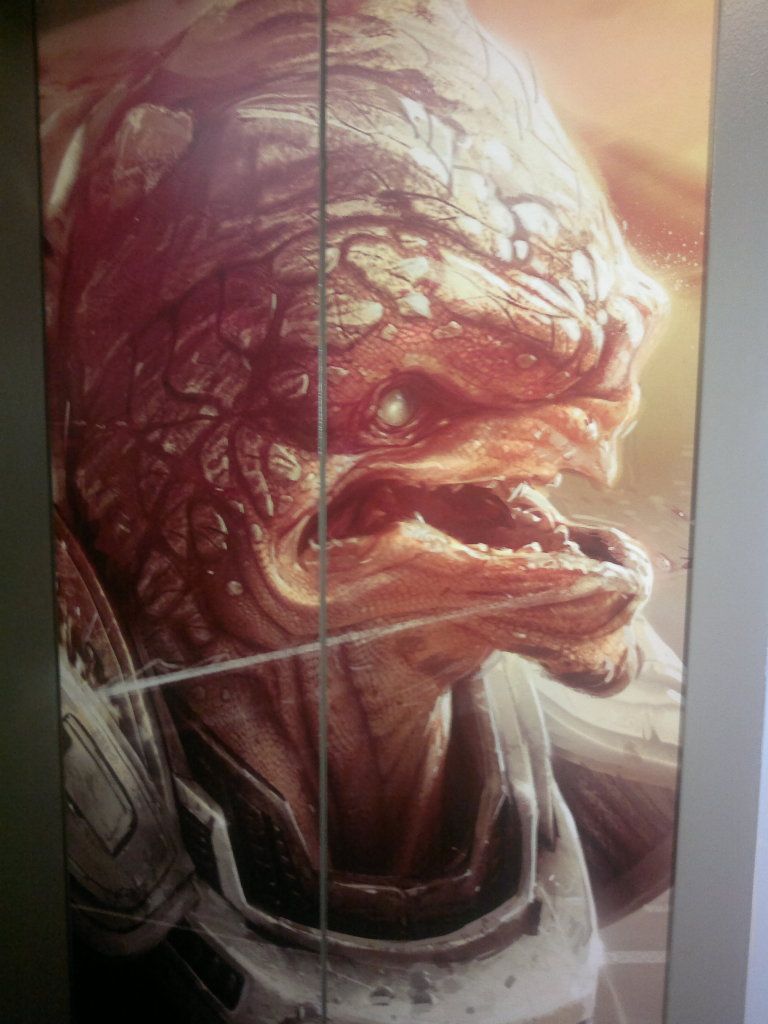 There is also a large painting of the team that fills up the whole wall.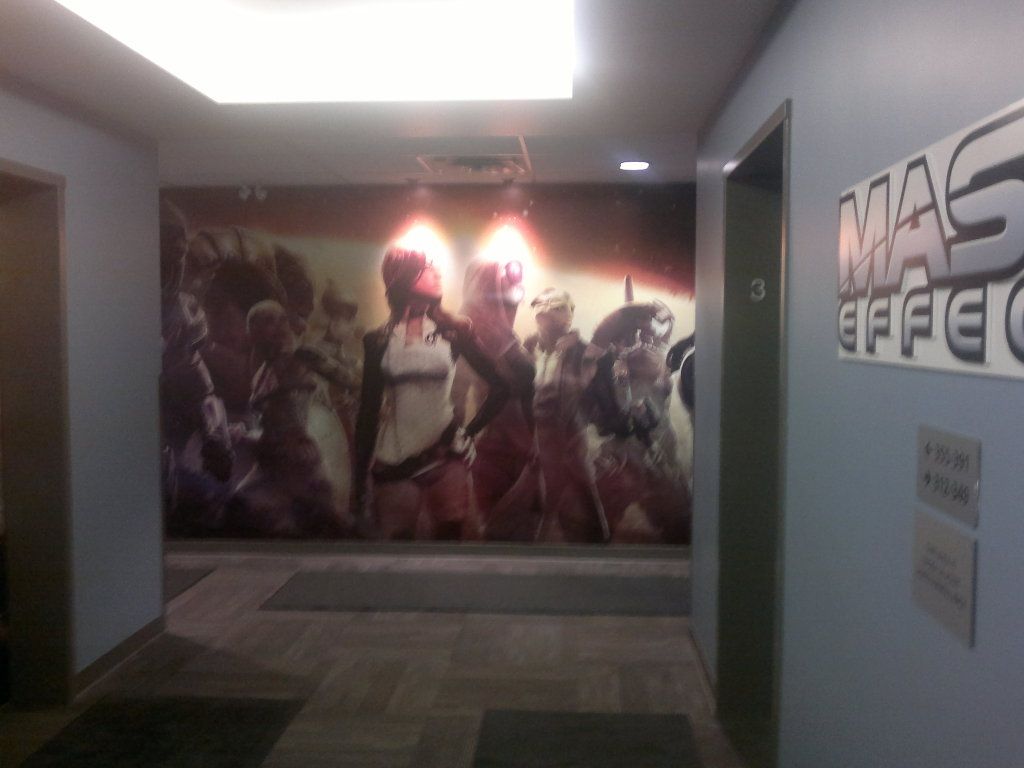 And all the games they have done so far. There were many awards scattered in the lobby too.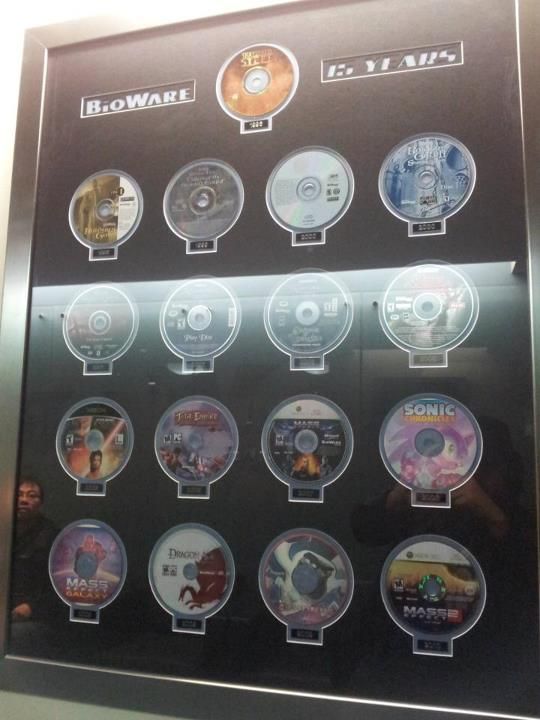 I can also say:
- the cafeteria has a pool table, a ping pong table, a regular table where staff can play board games and 40K. There was also 40K terrain in a box
- couches and a TV. There was some staff playing Marvel vs Capcom 3 when we were there
- Casey Hudson has a giant Wrex head in his office
- there are also several art works hanging up of Shepard, and the gang.
- Each meeting room is named after a game. I was in the Neverwinter Nights room
- A giant library of games. Staff can take out any game they want and play them.
- I was also in the recording studio. It was very quiet in there =|