Joined:
Tue Mar 06, 2007 2:19 pm
Posts:
4427
Location:
Kanada
Gender:
Your Cinema (2012) • Posted: Mon Feb 06, 2012 12:36 am
I noticed recently that we do not have a topic to discuss recent movies you've watched, at a theatre or just at home. As I've finally crowned my first theatre outing of 2012, I think it's time there is such a topic. (Obviously).

This topic is for your own mini-reviews of movies you've seen recently. New releases, theatrical specifically, are the main focus of this topic, but other movies you've happened upon or have never had the chance to see, are welcome to be discussed here. I personally will only be posting about the films I see at the cinema.

So let's get going!

February 4th 2012
8:00 PM

Woman in Black - starring HARRY PO- DANIEL RADCLIFFE and OTHERS.

So if you haven't seen any trailers for this movie in the last... few months, here's the spoiler-free rundown:

Harry Potter stands around in a dark and dusty mansion looking a bit fretful and doe-eyed. Going off the few trailers you could also assume he was 3/4 mute, having about 9 words in edge-wise at best: this holds nearly true in the film. Some sort of scary woman... in black is clearly a spectre haunting this mansion and terrifying Harry from over his shoulder. If you listen to a few voice-overs from a breathless girl, this woman apparently steals away other children to compensate for having lost her own. BLAH BLAH BLAH.


Anyway, I went to see it both out of genuine interest, and to see how Daniel Radcliffe could handle himself in a new role. I'm typically not into the horror-genre (not that this is truly a 'horror' movie.), as the scares are reduced to 'jump-scares' or grotesque effects. Woman in Black, however, is free of the latter, and nearly free of the prior. The atmosphere of the movie, its strongest quality, relies on this haunted mansion and Radcliffe's character's, Arthur Kipps, methods of learning its secrets and attempting to overcome these paranormal events.

In no way is this movie meant to snag you with a full cast of interesting characters. Radcliffe as Kipps is passable, if not hilarious, as they try to pass the poor guy as being a grown man with a 4 year old son and stumbling career. There ARE secondary characters, with only two acting as vital or interesting, but the rest of the cast do play their parts, however short, rather well. The actor playing the skeptical Sam is most certainly the most likeable, and his wife is... you'll see, maybe.

On the negative: despite not being focused on the characters, Arthur Kipps is portrayed both as fearless and fearful in the face of his paranormal experiences, leaving you in limbo now and then with thoughts of 'is he scared or being a badass... or... what?' You may be disappointed in the ending, as it is different from the source material, but it is passable and it does wrap up the story in a, if not 'meh', satisfying finale. Truly, I found nothing much to the detriment of the film, rather just weak moments in need of a tweak.

Over all, this movie provided only my second experience watching a movie theatrically that was meant to 'scare' or 'creep me out', and if I were not aware of the poor stature of the horror genre in modern film, I would now call myself a fan. Woman in Black is a bit on the short side, just over 90 minutes, but its length manages to fill in enough story (and well done at that) to make it a fulfilling experience. Don't expect an adrenaline rush, but if you allow yourself to be engrossed with the artistic direction of the mansion, and the film in general, you should not be disappointed.

ZE says: Go see it if you are interested, or are a fan of the genre. It will give you hope in the future of this style of movie. The jump scares are there, but the atmosphere gives you a perfect level of uneasiness, as long as it doesn't reduce down to 'oh, something spooky is about to happen', robbing you of a perfectly fine film. Radcliffe MAY just survive to have a real career now that Harry Potter is over.

Rating:

Characters: 7/10 - Radcliffe plays his character proper, but the aforementioned confusion in emotional moments robs a lot of attention away from when he does act fantastically. The cast of side-characters were chosen well, with the strongest performances coming from where they should have: the important supporting characters. Just one thing... what happened to the dog?

Atmosphere: 9/10 - Expect to be a little edgy if you are spooked by the idea of being alone in a dark and dusty mansion, cluttered with hundreds of eerie trinkets. The jump scares take you away most of the time, but the ones that work do work well. The sounds and clamours of paranormal action are definitely mastered here.

Pacing: 9/10 - In this style of horror-movie the pacing is meant to be slow but have a very subtle energy. This movie provides a satisfying chain of events and you are never left going 'when is something going to happen?' or 'man, all this BREATHING is getting boring'. Don't expect a rollercoaster, but also don't expect a snore-fest.

Story: Dare I say: 10/10 - I can't say much without spoiling the movie, but the story does get rather interesting, if not a bit cluttered with loads of details flying at you every now and then. If you process them quickly and efficiently, you can appreciate the story in its entirety, and it is well worth it. Other than the ending, which I am not a fan of but still respect, I was engrossed with the story and the outcomes waiting for the characters. I was delightfully surprised with the final act.


Overall: 8.5/10

Perhaps I am still dazed from enjoying the movie so recently, but Woman in Black is one of the better movies I've seen in quite some time. I'm hoping this does open doors for Radcliffe as he proves he is capable of being someone other than Harry Potter.

Yet... he still rides a train in this movie.

So there's that.
_________________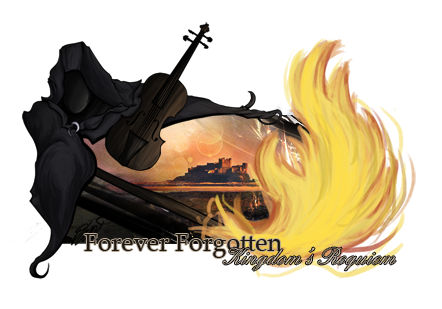 It is far better to grasp the universe as it really is than to persist in delusion, however satisfying and reassuring.
-Carl Sagan