Re: Hundreds/thousands/ of posts and anniversaries threads. • Posted: Fri Mar 09, 2012 2:56 am
So... Hey guys ;D. Without incident my 5th year of eternal servitude to Darth Citrus and this forum has passed. There are but a few of you who may have known me as 'that new guy' once upon a time, but I do know plenty of our current rabble ( I love you guys ;D ) have streamed in over the last HALF A DECADE to me being super cool.
Yeah. Super cool.
I believe it was last year I toyed around with the fact of making a long sappy speech about how much I adore this place, but I ended up scrapping that. Kind of what I'm doing this year
.
A few mentions:
1. The Honourable Darth Citrus: It comes as no surprise that I consider the Underwoods like a second home. Be it the Hyrule Trivia or the tubes that make up this server, it has been a privilege being a part of your site and community all these years. You are the best horse artist I have ever known, and I don't say that very often.
2. Miss. Tetromino the Imp: Undoubtedly one of my closest friends now, some of my fondest memories within this community and beyond have been due to your excellence in all things.
Glad you decided to never leave way back when, otherwise you couldn't see how much I don't boast.
Man I'm so rad.
3. The Deku Lord: Undoubtedly one of my closest friends as well, it's a shame we couldn't join forces and become masters of the universe. It's always been an interesting time with you around, and I certainly have always appreciated our intellectual discussions, past, present, and future.
4. That Thar AkA Duders ;D: Gotta say, you can certainly contest responsibility for my long stay here with the first plans of Hyrule Trivia. You've been a great friend, introducing me to DL and accepting me into this forum. You also have great hair
5. Yazstromo: We don't talk nearly as often as we used to (now not at all, back then not even that much...) but your good humour and contribution to this forum have always made me grateful for knowing everything about you. Even where you live.
Because you showed me once.
The rest of you rabble: Zetsu, BeeX, Dark Princess, Ridley, Blue55, Midnight Fox, Nean, Leftironboot, Mikau, Atrophine - while some of you may never read this, you all have been fantastic people to get to know and I'm glad to have you as my friends (unless you think I'm an insufferable prick... you meanies
).
I've beaten it to death, but I never had plans of remaining here beyond Hyrule Trivia, but it was by the contributions to my person and life by all of you that convinced me to remain. I can't even imagine my life without this place, as 'sad' as that sounds.
But, it is with a heavy heart that I have decided to stay for another half decade and terrorize you all further. ;D
Stop crying, BX.
_________________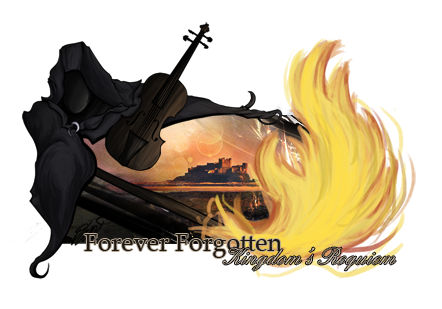 It is far better to grasp the universe as it really is than to persist in delusion, however satisfying and reassuring.
-Carl Sagan