Re: HOW DO YOU FEEL WHEN YOU FINSH A ZELDA GAME • Posted: Sat Mar 31, 2012 4:47 am
2. No Spamming: This confounded contraption has permeated everywhere in our good society. In the email, on our websites, even in kitchen cupboards. I hate it and I almost had to shut down our excellent boards because of it. No spamming. If you are unsure what is considered spam, give it the EDN test of death:

a. Can your post be deleted with no consequence to the topic discussion?
b. Does your post add nothing except for random words or simple agreement?
The mods don't enjoy locking fresh new topics, have a brush up on the Rules and there should be no incident.
When I finish a Zelda game it really depends on which. Going back I have a handful of times where I've just felt euphoria by completing certain games:
The Legend of Zelda (NES): It was a long time before I actually finished this game, despite it being my first Zelda experience, and despite a simple battle with Ganon my heart was pounding to the very end. Then I became the Hero of Hyrule ;D.
The Legend of Zelda: A Link to the Past (SNES): One of the very first Zelda games I ever owned, and the first I ever completed, has been marked in my top favourite video game endings of all time, and for good reason. The victory themes played during the cinematic ending and credits will remain as my first taste of true satisfaction with a video game. I still get the chills now when beating it
.
1st finish: 147 deaths. Now I'm down to 0 consistently, yay ;O
The Legend of Zelda: Link's Awakening DX: My second complete run of a Zelda game ever, was also marked by what I consider to be the end of one of the best (if not simple) stories in gaming. Koholint Island disappearing is a powerful image and I felt both accomplishment and forlorn feelings as all these people I had met suddenly no longer existed. OR DO THEY?!
*THEORY THEORY THEORY*
The Legend of Zelda: Majora's Mask: I'm not quite sure to to put this one to words. Although at the age that I beat this game I relied on walkthroughs, I don't think what I felt was 'disappointment in myself', but the game left me feeling empty. Perhaps I was too young to really grip all the themes (which I think I was too young), but now I fully appreciate the game in all its glory. I need to beat it again, legitimately, and see where it goes from there
The Legend of Zelda: OoX: I have to say that my first memories of either game are a bit fuzzy, but the combo ending with Twinrova and Ganon remains one of my strongest Zelda memories. Getting through that eye rotation puzzle the first time was gruelling (I was bad at patterns back then, SHUT UP
), and getting through both Twinrova and Ganon was a real challenge.
Twinrova is stronger, in my opinion. >_>
Beating that link game felt like a massive adventure had been finally completed... a good match since I did just finish one
The Legend of Zelda: Twilight Princess: I felt disappointment. Ganon was easy and far too drawn out, and his tacked-on nature felt like a lie. Zant being just a crazy loon? Sure. Acting irrationally? No. After all the hype the ending just left me feeling 'meh'. I'm not particularly fond of Midna either
.
The Legend of Zelda: Skyward Sword: Even more disappointment. As the origin of 'the legend of Zelda', this story answered nothing that had not already been confirmed or strongly assumed. It only added more mystery, which is fine if its the right kind, not more of this vague baloney. I wasn't really sure what to think when I realized it was all over, and even now I find that I praised it too highly by ignoring all of its faults.
There you go, a handful of Zelda ending memories and emotions
.
_________________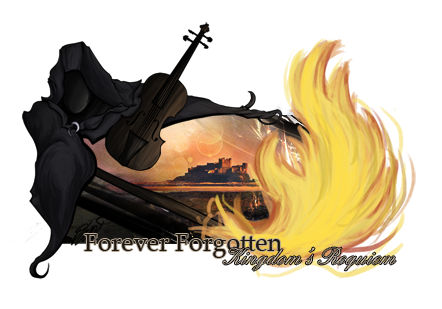 It is far better to grasp the universe as it really is than to persist in delusion, however satisfying and reassuring.
-Carl Sagan