Re: Back in Brawl: It's been so long since it's come out... • Posted: Tue Mar 20, 2012 4:34 am
For whatever reason, Brawl has faded from my gaming scene. This could be due to the separation I now experience in college from my family/siblings, but I'm going to take the first two years of its release while I was still in high school. Brawl was definitely a fantastic and addicting game as I played hours upon hours unlocking stages/characters to enjoy with computer players or real ones: but the game did not sit well like its predecessor, Melee, did. You know you made a fantastic game when you've played it for nearly 7 years and just about up to the day the next one comes out.
Melee was fantastic, as was Brawl, but I just don't feel the same love for the Wii's take.
But this is all about Brawl memories, so let's not dwell in the past ;D. Well, TOO far in the past
.
Brawl: I got the game the morning of its release. My brother and I waited outside our local Wal-Mart with about two dozen others. When we reached Electronics we smartly waited at the desk while the others flocked to the empty cabinet, the first two copies were ours! ;D We tested out a few of the new characters before taking in a movie, then returned home. Over the next few weeks, including a day off of school where I faked to play Brawl @_@, the subspace emissary was my main focus, the easiest way to unlock new characters. Who wouldn't love a longer 'Adventure Mode'?
For what it was, this part of the game is well established as a fun gaming memory.
Characters: Carrying over from Melee it was a bit difficult to get used to the new control tweaks. Moves didn't seem to hit as hard or react with the same timing. It was no big deal but caused a bit of stress at the start. I used my usual best fighters in Luigi and Captain Falcon with no fuss. Even to this day I prefer them to all other fighters (Kirby, Yoshi, Mario, Marth, and Fox coming close behind).
New Fighters: I have very little to say about the new roster introduced, except for WHY REMOVE MEWTWO?! Anyway... I found Meta Knight to be a joy to use, as well as Captain Olimar (who I was very impressed with, I love me some Pikmin! ;D ), Wolf, Wario, and Toon Link. I was not a fan of Ike, nor Sonic, Snake, Lucas, and Lucario. I may just be picky, but I sure hope the next Smoosh Brothers will offer a bit more exciting additions, though I did love Sega and Konami sharing the love.
I won't even get started on R.O.B., other than I LOVE HIM THE MOST ;D. Not really, but I do use him frequently!
The only character I would say was useless on the entire roster would be Ganondorf. They completely destroyed him by adjusting his weight, speed, and move effectiveness. While he was a risky fighter in Melee with a rewarding heavy hitting pay-off, Brawl Ganondorf comes off as just plain useless.
Now that Brawl has been a revived topic among certain members of the Underwoods, perhaps a tournament should be set up in the near future? I know SmashQueen has been formally challenged by yours truly
.
_________________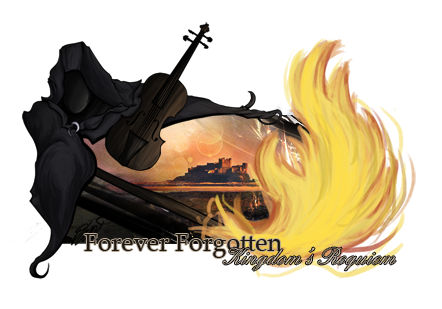 It is far better to grasp the universe as it really is than to persist in delusion, however satisfying and reassuring.
-Carl Sagan