3rd Party Developers • Posted: Sat Mar 17, 2012 2:10 am
When you take a look at the gaming market nowadays it really is only Nintendo that has an overabundance of first-party titles (Mario, Zelda, you know what I'm talking about), with the 3rd party developers reigning kings among other platforms. This is the topic to discuss them, those who strictly work for certain companies (Retro Studios, Naughty Dog, Bungie once upon a time, etc.), and those who show no 'real' bias, such as Konami, Capcom, Square, THQ, Rare (cough), Atlus, Hudson Soft (though no longer existing) you see where I'm going.
More for gaming in the 80s and up until recently, I have always been a huge fan of the content pushed out by the big names: Capcom and Konami. You know you're a successful company when your games are considered just as classic as some of the big boys, Mario and what have you. You also know the reach of your success when you're still producing content that gamers just eat up. Capcom and Konami are known for delivering Grade A games, and due to this I have always held them close at heart.
I'm talking about Mega Man and Resident Evil for Capcom, and Castlevania, Contra, and Axelay for Konami as my personal favourite '3rd party' serieseseses. Mega Man X was what really brought my attention to Capcom when I was younger and their collaboration with Disney on the SNES produced some of the best platformers around. Resident Evil is just cool, need I say more?
I took less notice of Konami until just a few years ago; however, I did acknowledge their existence thanks to creating my favourite space shooter, Axelay (SNES), and I must admit I was a big fan of that one card game
. Thanks to a composer from Square's 'Actraiser' having worked on Castlevania: Portrait of Ruin, I fell in love with CV music and soon after the series. Contra is just cool, need I say more?
Rare once held a special place in my heart. I missed out on most N64 games due to their outrageous prices back then, so I never experienced any of their fantastic games near the end of their 'good' years, but I did get to experience what I still consider to be the most addicting fighting game: Killer Instinct (SNES). I return to KI all the time, fast and chaining combos, as well as fair Arcade Difficulty and fantastic Versus allows no room for boredom. Spinal is the best ;D... despite popular opinion claiming otherwise >_>
You can't say '3rd Party' until you mention Square (Soft/Enix). With games like Chrono Trigger (a personal favourite of mine) and the acclaimed millions of Final Fantasy games, you can't ignore the impact this company has had on gaming. Super Mario RPG? Yes! Actraiser? Yes, please! Chrono Trigger?
I could go on speaking of the companies I particularly like: 2K, Bungie, Retro, etc., but that would take ages.
What are your favourite '3rd Party Developers' and the games you gladly own of theirs?
Discuss.
_________________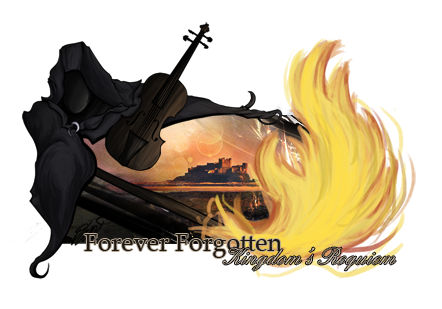 It is far better to grasp the universe as it really is than to persist in delusion, however satisfying and reassuring.
-Carl Sagan