Hyrule Trivia -Round 3- • Posted: Sun Jul 11, 2010 8:00 pm
It's time to start pushing forward with the difficulty, we've hit the halfway part, and hopefully, we'll start making you guys sweat. Have at these:
Hyrule Trivia -Round 3- Questions
1.
(Risk)
What is the minimum amount of rooms in the Fire Temple required to reach the boss chamber of the Fire Temple in Ocarina of Time: Master Quest? Assume that the boss chamber itself does not count as a room, and that repeat visits to any given room do not count.
2.
(Music)
HTS5 Music #3-1
List everything that can be purchased where this song is heard.
3.
(Riddle)
When I am complete, I'm seen just one time,
Bringing the Hero toward journey sublime.
A blast from the sky then tears me apart,
Allowing a new adventure to start.
What am I?
4.
(Music)
HTS5 Music #3-2
In this question...
Dungeon-Specific item: refers to any item that is found only in that dungeon.
Inventory item: refers to any item that can be equiped and used by Link.
Dungeon X: can refer to any dungeon in the Zelda series.
Assume that the boss key can be obtained in the same room as the dungeon-specific item.
Assuming the location where you hear this music is in or before Dungeon X.
With this information, answer the following:
-How many rooms absolutely must be travelled through to complete Dungeon X?
-How many inventory items are you required to use in this dungeon to complete Dungeon X, and what are they?
5.
(Challacy)
Under normal Challenge and Fallacy guidelines, list all correct statements found in the following details about A Link to the Past.
a. There are a total of 9 trees you can speak to in the Dark World
b. There are a total of 4 squirrels that run across the screen in the Master Sword grove upon entering.
c. There are a total of 5 telepathic messages (the speaker is not physically present or is not a physical being.) that you MUST (are mandatory) listen to in the course of the game. (Opening to closing)
d. There are a total of 6 places where the Book of Mudora can be used.
e. There are a total of 5 creatures you can buy information from in the Dark World (not including the creature in front of the bonus dungeon).
f. There is a total of only 1 necessary, player chosen, time you must use the Flute to travel.
g. If you collect all inventory items, useable or equipped automatically (such as a tunic), there are 10 items that have the descriptor 'Magic' or 'Magical' in their titles.
And that's that. Make sure to have your answers in by 23:59 GMT -4 on July 18th. Good luck!
_________________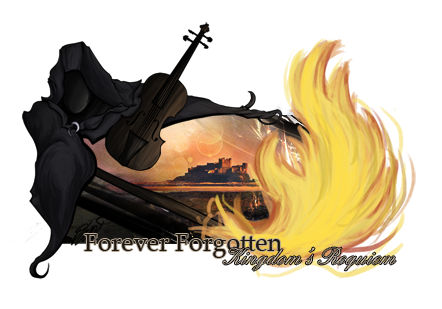 It is far better to grasp the universe as it really is than to persist in delusion, however satisfying and reassuring.
-Carl Sagan