Re: Hyrule Historia • Posted: Wed Dec 21, 2011 3:18 pm
Here is the preliminary 'official timeline':
http://kotaku.com/5869993/this-might-ac ... -timeline/
I've already discussed several of my grievances and currently I must say that if this IS the official timeline: Nintendo doesn't know their series well.
These are the issues:
1. First and foremost the biggest slight rests in this new and never before seen '3rd Branch' in the split that occurs with Ocarina of Time's ending. The reasoning behind this results in the outcome of Link's battles. If he was victorious you have the standard split, and if he failed you have this new branch. But if all outcomes have a parallel universe in Zelda, Link taking a *Navi* at 3 AM or instead at 2:59 AM would result in a new Universe. I'm pretty sure they don't want to get into the implications and the arguments for real life parallels, so why incorporate it into their game series?
2. This third branch also has a disturbing factor to it: it contains all games that are the most hotly debated. Does this not seem to be a cop-out? Sure, I do follow quite a similar structure of those games but after extensive reasoning that also removes LoZ and AoL from the end of it... and I can fit it quite easily into the Child Timeline with no hiccups. This third branch seems like some terrible add-on, and it is more worthless than worth anything, because I can contest that it has no reason to exist.
3. Now we get into the placements of the games on this Timeline. The first and most hilarious oversight: Four Swords and Four Swords Adventures are directly related - FSA is a direct sequel... but not according to this timeline which places the two of them unbelievably apart from one another. Way to go, Nintendo, way to go.
4. Another hook-up featuring Four Swords Adventures. The story of FSA follows quite closely to that of A Link to the Past's prologue. Also, in the re-release of ALTTP we have Ganon in the Dark World with a broken Four Sword in his possession. How does FSA end? FSA features Ganon first getting the Trident of Power (which Ganon has in ALTTP), FSA features an aesthetically similar Ganon, this Ganon has dominion over the Sacred Realm - that is, the Dark World exists in FSA. FSA ends with Ganon being sealed into the Four Sword.
FSA also features nearly identical landmarks to A Link to the Past. So, story in hand, geography in hand, it is clear that FSA is meant to precede A Link to the Past... but this timeline does not recognize this, it ignores all of those details. Shame...
5. A less substantial issue comes with of course: the Oracle games. While it is clear that they are meant to feature between A Link to the Past and Link's Awakening: a major flaw exists in these games. Link's Awakening features the same Link as ALTTP as confirmed in the original Japanese release as well as the English release... but the Oracles note the first time Link meets Zelda. How can this be? He definitely met her in ALTTP and a death of royalty would likely be a major thing to mention... but it isn't mentioned. All other details support ALTTP - OOX - LA.
Some say it is due to Capcom messing up, but, Nintendo had to be involved at some level to catch this oversight, because simply: what an incredible *Navi* -up on someone's part.
So: You can easily move this third chain under FSA and place FS between TP and FSA and everything
still works
.
So I support, even in the face of this being 'official', that this 3rd chain has no right to exist and does not need to exist at all.
_________________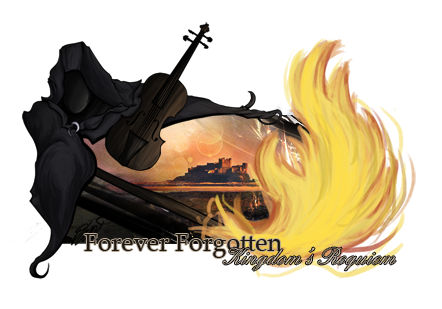 It is far better to grasp the universe as it really is than to persist in delusion, however satisfying and reassuring.
-Carl Sagan